Introducing the Hangman Interactive Widget for Adobe Captivate
Add a fun, motivation, and interaction to your training with a game of Hangman!
Main Features
Allow learners to guess a single word or an entire phrase
High-quality vector graphics
Transparent graphics will work with any project background
Enter your own custom text for when learners solve or fail the puzzle
Tested in Captivate versions 5, 5.5, and 6
Adding Hangman to Your Course
It takes seconds to add the Hangman widget to your courses. No programming necessary! Download the demo version to try it now, just right-click this link to save the demo version to your computer.
Open your project in Captivate
Select Insert > Widget from the menu bar. Select hangman-captivate-widget.swf
Enter instructions, a word or phrase, and number of guesses
Click OK
Once the widget is on the stage, you can resize it or move it to your liking
Enter text for the Success and Failure captions
Done!
Screenshot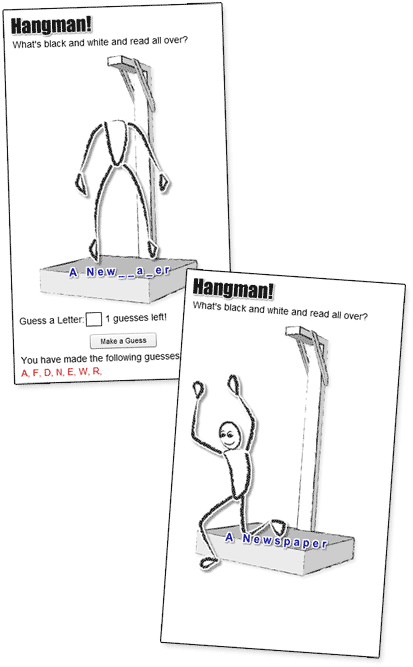 Questions / Comments
If you have any questions or comments, please post them below. I will respond as soon as possible!
This discussion has 11 comment(s).